Beeswax Soap
In turning to bee and honey products, most of us are attracted initially by the prospect of a more natural, organic product that both works and is good for the body as a whole.
And although honey may be the most popular bee product, beeswax comes in a close second place, especially for the benefits that it brings for our skin and for its subsequent conditioning properties.
One of the easiest and most convenient ways to take advantage of beeswax is in the form of beeswax soap, which you would use instead of your normal, everyday bath soap.
Benefits of Beeswax Soap
Although beeswax is known primarily for its conditioning and soothing properties that it has upon the skin, beeswax has a number of other benefits that are worth discussing, and include:
It's action as a natural anti-inflammatory that helps to calm and sooth irritated skin that has been damaged in some way.
When used regularly, it can help to soften and smooth out hard, encrusted spots on the skin.
Beeswax soap has natural antimicrobial and antibacterial properties, keeping your skin free from disease.
It can help to naturally protect the skin from environmental toxins and damaging UV rays.
Beeswax is a great source of natural Vitamin A, which is a primary fuel in the process of cell maintenance and cell regeneration.
How Beeswax Soap Can Help You
Regardless of whether you're experiencing some subtle health problems and are looking for a holistic solution or you are simply looking to upgrade from your normal everyday bath soap, this may be a product worth investigating.
Oh, and one last thing: not only is it good for the skin, but it smells great too and will naturally perfume your skin even after you step out of the shower!
Give us a call or contact us via email today to find out more about how natural beeswax soap might be the best daily cleansing solution for you.
Manuka Honey and Oat Bar Soap - 5oz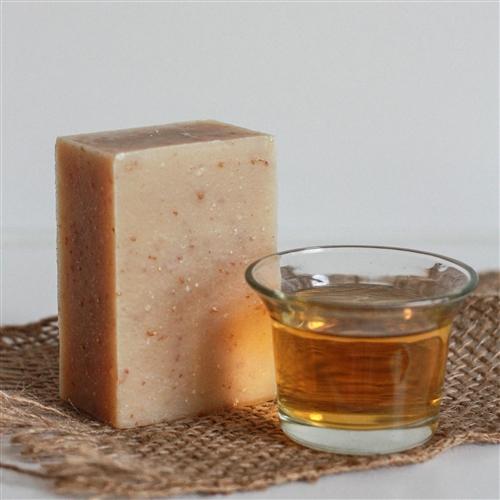 This 5 oz premium soap bar provides the skin benefits of its natural ingredients in a wonderfully decorative bar. This bar combines Manuka honey, Canadian Beeswax and Oat Protein together with moisturizing saponified vegetable oils and Ground Oats.

Ingredients: Saponified Coconut Oil, Saponified Palm Oil, Saponified Canola Oil, Manuka Honey, Oat Protein, ground oats and essential oils of Geranium, Tea Tree, Lavender and Roman Chamomile