Welcome to My Apiary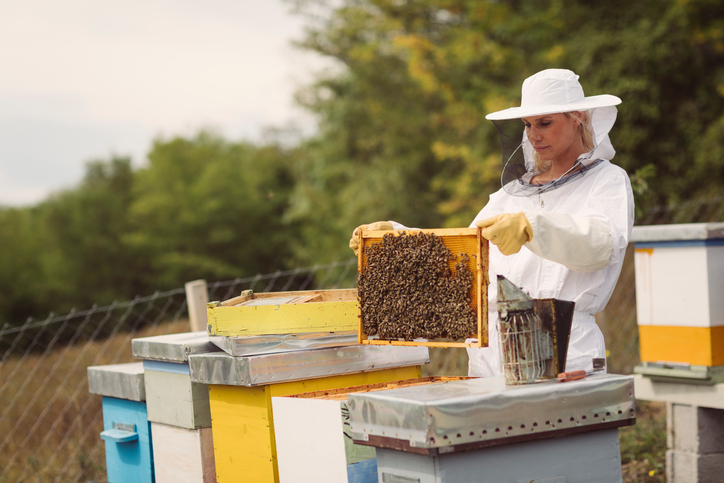 I am an Ontario operator of a small apiary in beautiful Bruce County where I have chemical treatment free hives, on our farm. I do things here the "Old Fashion Way" by allowing the bees to do things their way, helping them along and keeping an eye on them should they need me. Result? … A healthier Honey bee.
My approach is not to force bees to do what the beekeeper wants, but to help them do what they want to do. They will instinctively do what is best for them. I use no antibiotics or pesticides in my hives or on our farm, I plant herbs and flowers to help the bee colonies. I don't use any artificial foundation or extractors and only use the straining method, never heating the honey. I am now in year 8, I have never fed sugar water, I re queen often & always leave enough honey on to help the bees winter well.