Top 5 Best Bee Boxes For Sale

Beekeeping can be a very rewarding and fulfilling venture. All you need to do to ensure that you reap the fruits of your labor is to take great care of your bees.
One way to do this is by ensuring that you keep a great roof over their head. There are many different bee hive and bee box models out there which means you need to take your time deciding in order to make the right choice.
To help make your work easier for you, below are reviews of 5 of the best bee boxes on the market.
Review Of The Best Bee Boxes
Vivo Complete Beekeeping 20 Frame Beehive Box Kit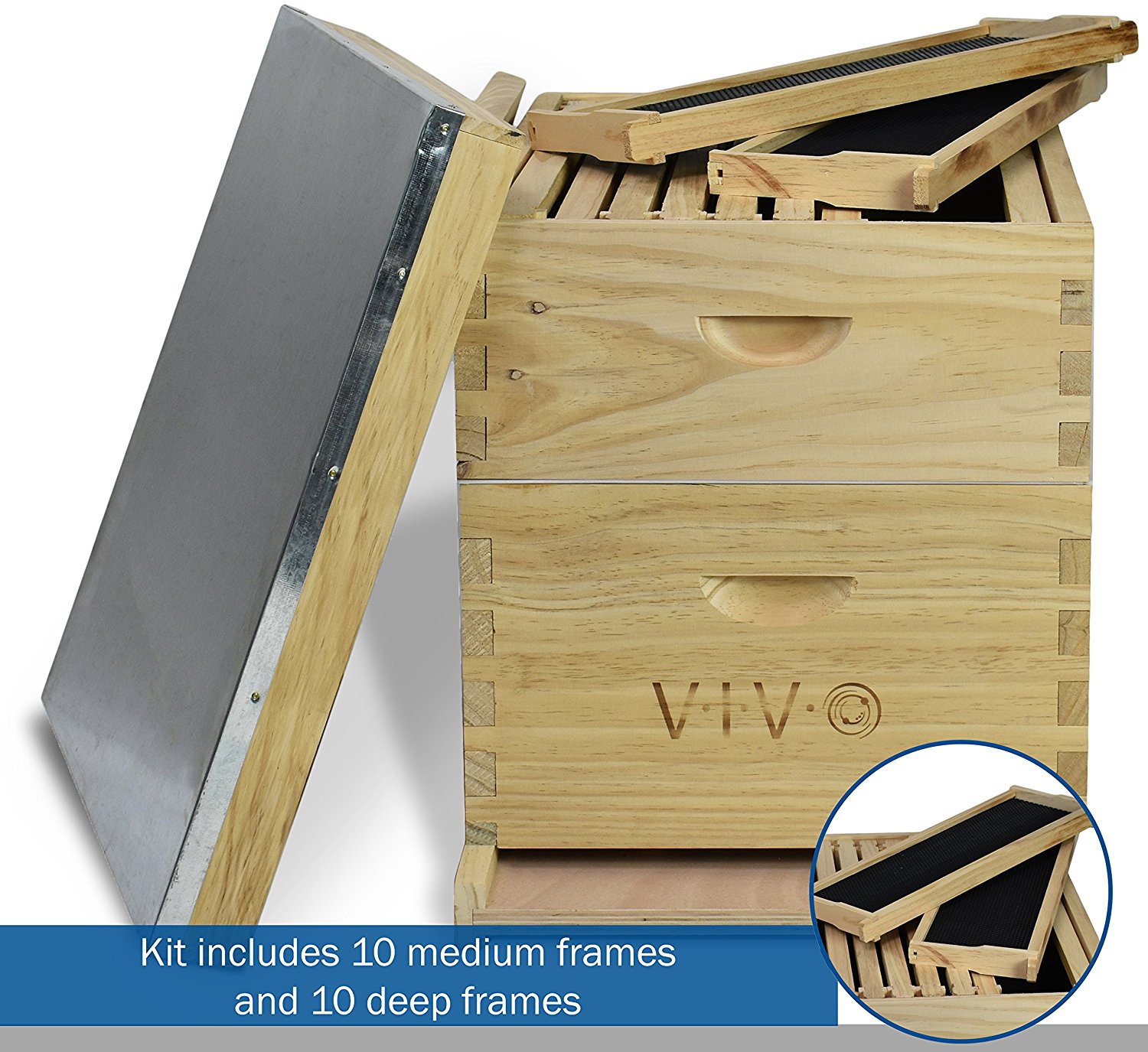 This model comes with many perks for beekeepers to enjoy. The first is the plastic hive excluder for the queen. It also has an entrance reducer feature meant to keep out foreign bees and other hostile insects.
The rooftop is covered with metal to protect the bee from water, UV and other weather elements.
The roof also has a telescopic design for easy access to the bees for different activities including monitoring, moving and even harvesting.
Honey Keeper Beehive 20 Frame Complete Box Kit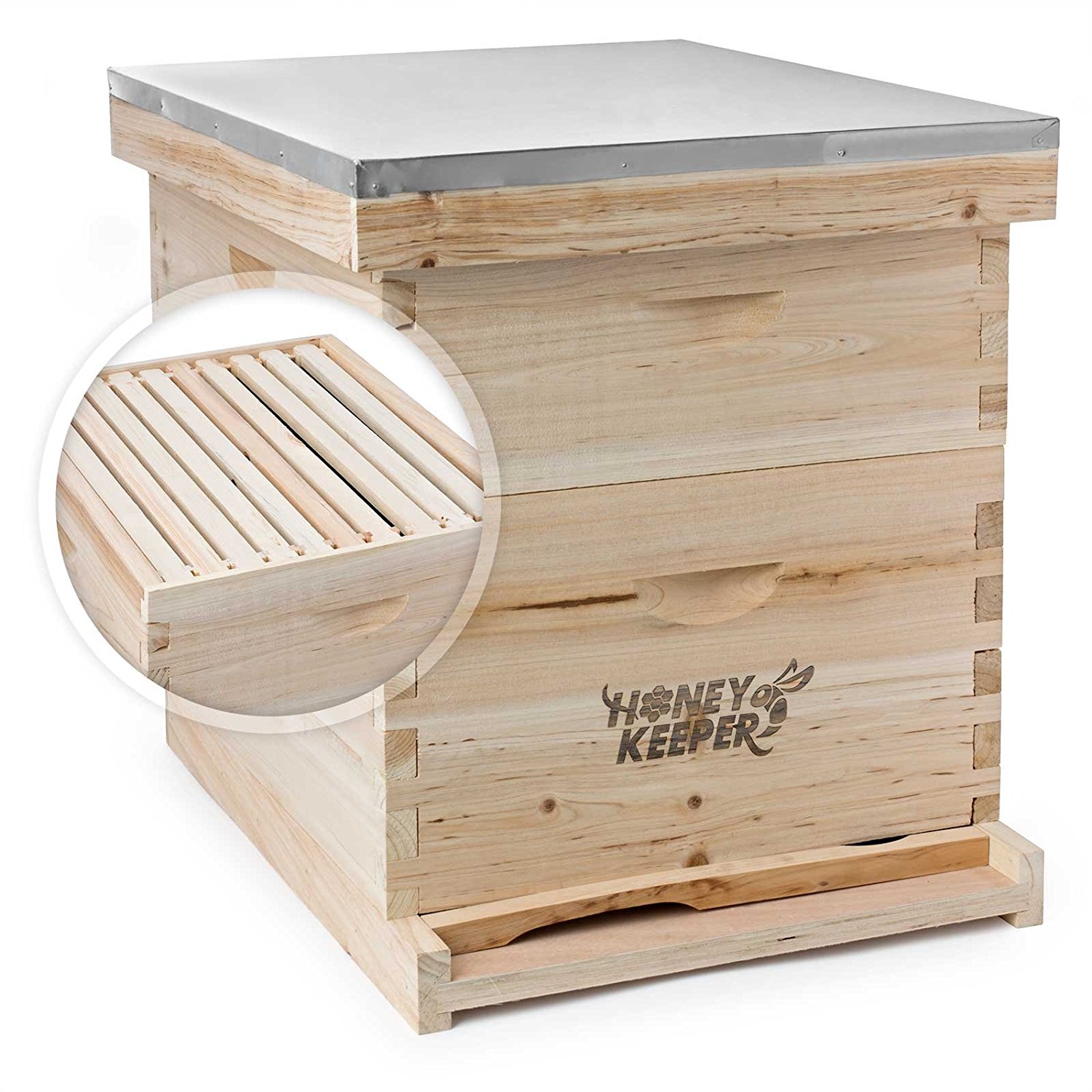 The box is made from a variety of materials including white pine walls, fir for the foundation and a metallic rooftop. The wood provides the bees with a comfortably insulated environment to thrive.
The metal on the roof on the other hand protects against harsh weather including extreme heat and rainfall.
This model does not come pre-assembled. However, the units are designed for quick and easy setup for both beginners and expert bee keepers.
Warré Manufacturing Home Harvesting Beehive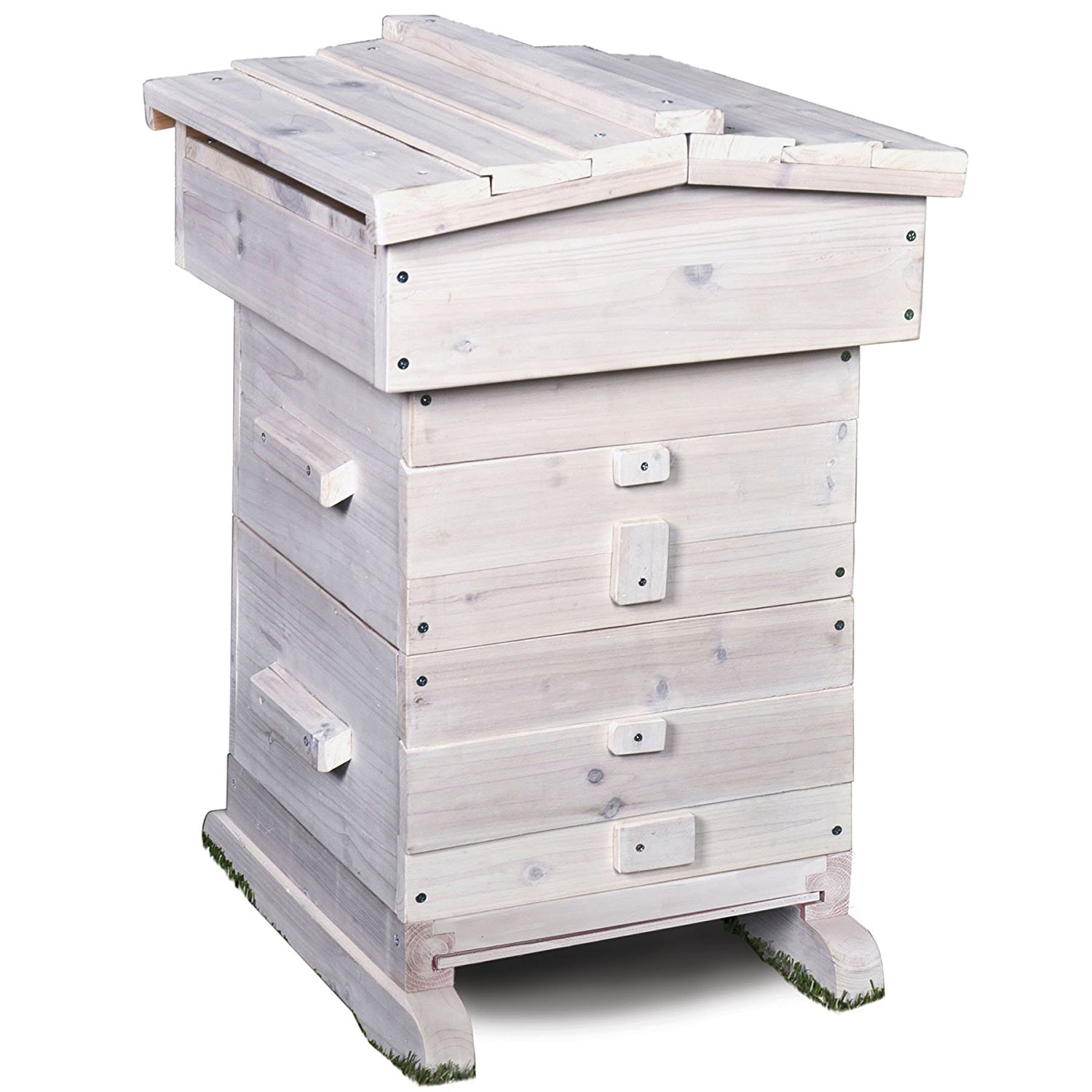 This model is made from white cedar which makes it very resistant to insect attacks.
It features a unique design with a tapered roof meant to ensure no rain water settles on the top of the hive or leaks in.
It also features 2 windows for observation as well as adjustable ventilation. Finally, you get to enjoy the freedom to expand the hive by adding more boxes to the pre-assembled unit.
Mann Lake HK160 Complete Bee Hive Kit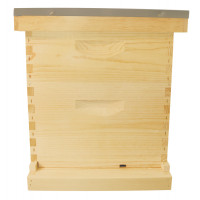 This model also comes pre-assembled and features a classic pine wood hive design. One of the best things about it is the fact that the foundation allows you to connect more boxes.
This allows you to expand your colony without having to separate the bees. Finally, you get to conveniently check in on your bees and attend to them with the help of the telescopic roof.
Apimaye 10 Frame Langstroth Insulated Beehive Set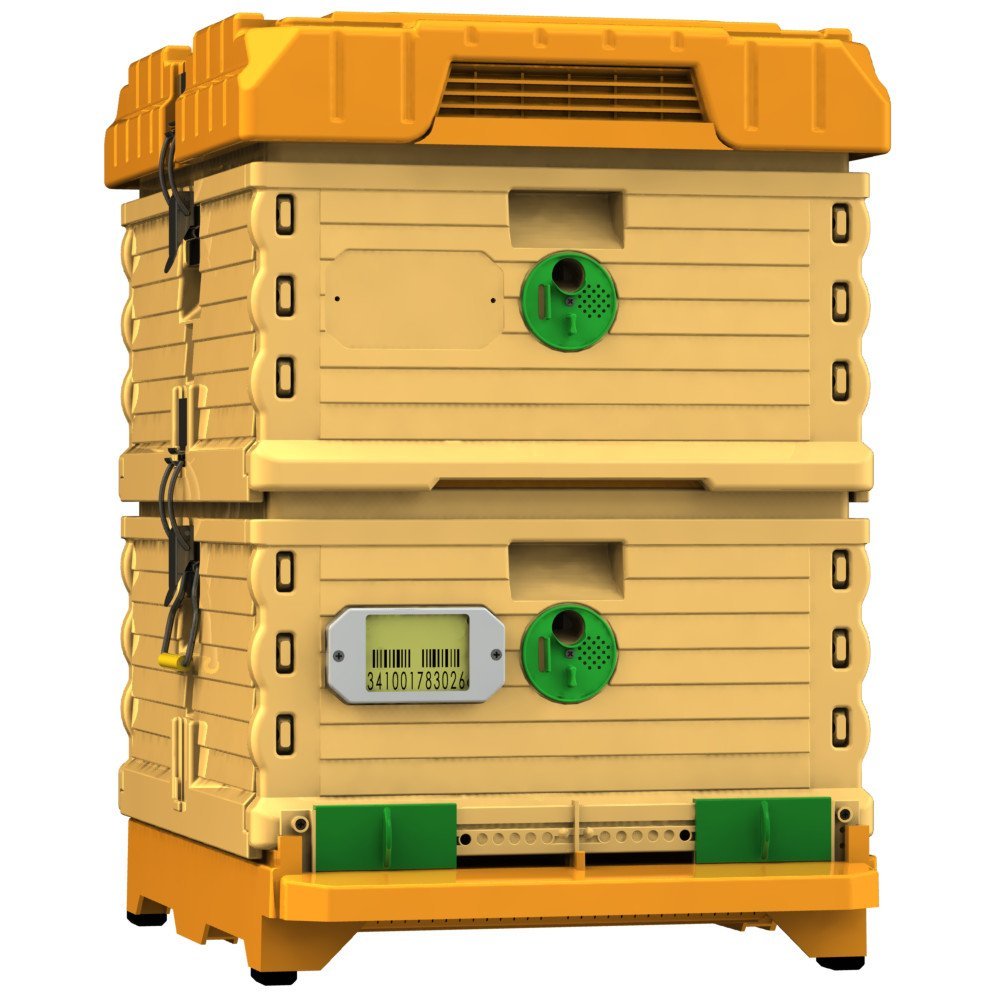 If you carry out bee farming somewhere where the weather is constantly changing then this is the model for you. It takes care of your main concern which is the bee's safety by providing insulation.
This is made possible by features like the UV-resistant plastic cover, moisture-proof seals and the double layers of insulation on the box walls.
The pre-assembled unit also comes with a unique design that makes it easy to open during feeding, cleaning and harvesting without bothering the bees.
Other notable features include the entrance reducer to keep out foreign bees and the 20 frame comb setup.
Each and every one of the bee boxes reviewed above has something special to offer. The important factors to consider are the amount of space you need, the bee's safety and comfort as well as your budget.
That way, whether you are a first time bee farmer looking for your first bee box or a long time farmer looking to upgrade, you know where to start your search.