Foundationless Beekeeping
Going Foundationless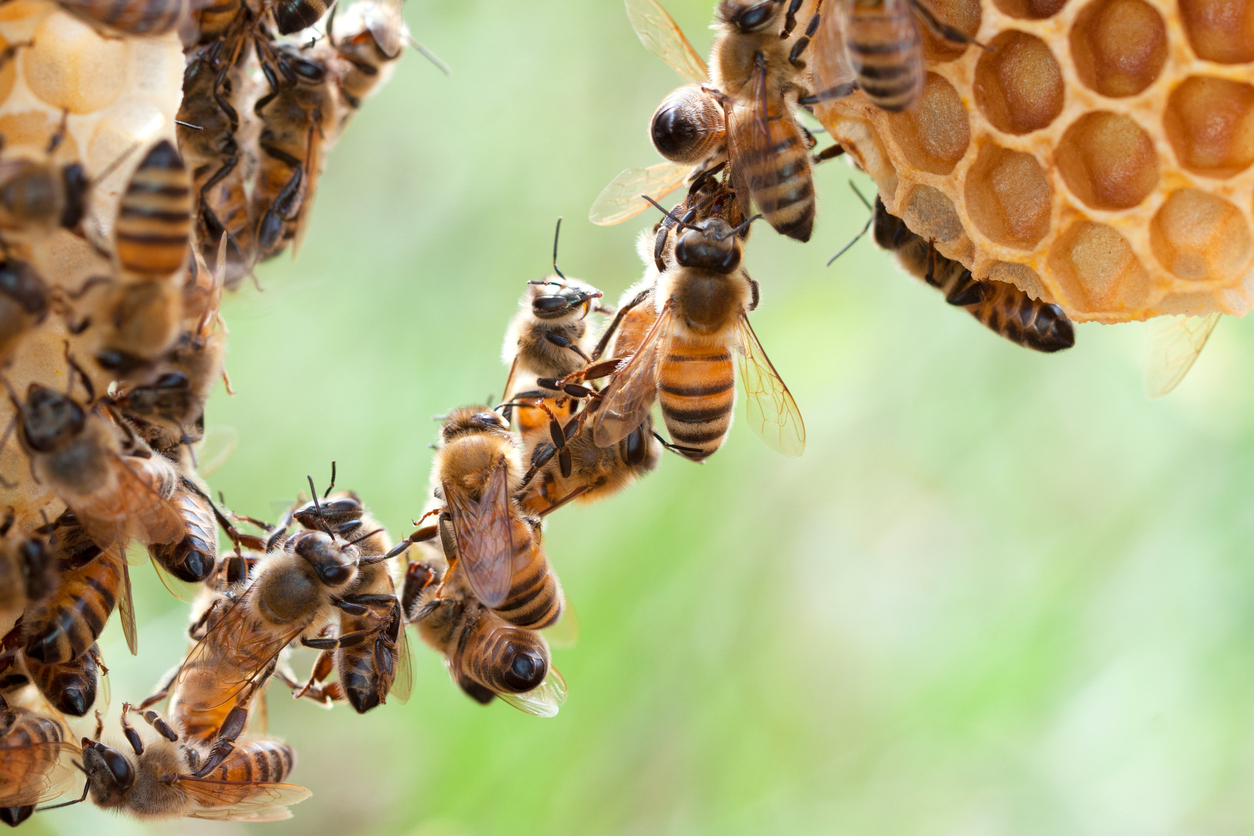 So before you make the leap, these are a few things to keep in mind. From how to begin the process, to why you should make the switch over to foundationless beekeeping, consider some of these factors when you are just getting started.  

Straight comb building
When you are getting started, the most important thing you have to keep an eye on with foundationless beekeeping, are the combs your bees are building. It is extremely important that your bees build straight combs. As they are used to the diagonal pattern, they might try this when you are transitioning to foundationless beekeeping.
One of the easiest ways to ensure this does not occur is to use comb guides (starter strips); you can design your own or purchase guides, which you place in the hive, so you're bees follow when building their combs. Cross combs should be rare if you are using comb guides in your foundationless hive; however, you might occasionally have to fix them if they are found. 

Why foundationless beekeeping
Now that you have your guides in place for your bees to build straight combs, you might be wondering why foundationless beekeeping, is the route to go. Some reasons to try this method include: 

 Its what the bees want. Bees have built straight combs for millions of years before beekeepers began using guides; so it is the natural course they were used to taking in building combs.

Beeswax is cleaner when using this method. Without the use of pesticides, there is less possibility for contamination or chemical properties from penetrating the wax.

Smaller cell sizes minimize the possibility of mites and disease in the colonies.   If nothing else, when you choose to use foundationless beekeeping, as your method for taking care of your bees, it is going to require far less work from you as the beekeeper. Your bees are naturally going to do the work on their own, so you aren't going to have to do nearly as much. In addition to this, it is also going to be less costly for you to maintain your hives and bee colonies, and they are going to produce in greater volumes as well. Wax foundation costs about $20 per sheet; when you choose foundationless beekeeping, this is immediately going to reduce this cost, and eliminate other costs you were previously spending to maintain your bees. 

   Although it is going to require somewhat of a learning curve, especially if you learned your beekeeping techniques from commercial books or sites, foundationless beekeeping, is the ideal method to care for your bees. It's the only way I keep my bees.
It is not only cleaner, it is going to place less stress on your bees as well. And, as it is the natural way they know how to develop their honey combs, the entire process is going to be naturalized, your bees will be healthier and happier, and your combs are going to thrive more than they did using commercialized approaches in beekeeping.