Beeswax Lotion Embrace the Luscious Beauty Secrets of the Beehive

Honey and bee products have a long-standing history of benefits in both the allopathic and the naturopathic worlds of medicine.
Many of us eat honey and use bee products simply for the enjoyment of doing so, but did you know that they have a wide variety of health benefits as well?
Second only to honey in terms of it's popularity, beeswax is becoming a major player on the natural health market, especially for it's use in and as an additive to plant-based lotions.
That is, one of the best and easiest ways to get your "daily dose" of beeswax is in the form of beeswax lotion. Just rub it on to your skin, sit back, and enjoy the benefits!
Benefits of Beeswax Lotion/Honey Body Lotion
Beeswax Lotion (also called honey body lotion) can be both purchased at your local natural health food store or made easily at home with the help of a few simple ingredients. But you may be wondering, 'why bother?'
In comparison to traditional lotions that may be laden with toxic chemicals and other ingredients that you can't even pronounce, beeswax lotion is a completely natural solution that has a number of unique benefits that include:
Excellent hydration of your otherwise dry, cracking and painful skin.
An abundance of nutrition for your skin, including high amounts of Vitamin A and B-vitamins.
The peace of mind in knowing that you're treating your skin to only the best natural products.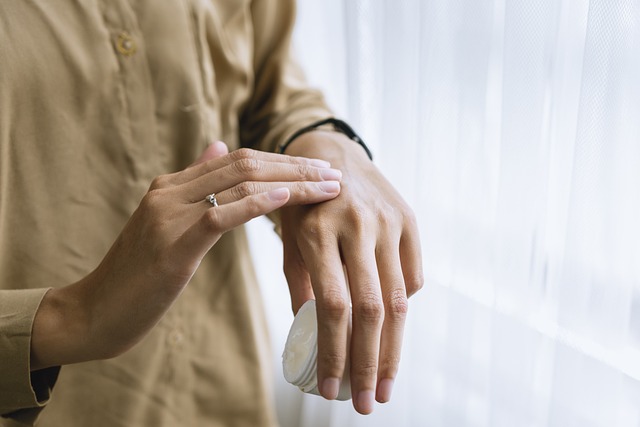 How Beeswax & Honey Can Positively Impact You and Your Life
In the natural health community, the general thought is that you shouldn't put anything on your skin that you wouldn't consider ingesting directly.
That is, whatever sits on the skin, eventually becomes absorbed through it's porous membrane and enters our body and blood stream.
It is a great natural solution for your dry, blistered skin. It feels great, smells great, and works great too! Let us help you up your honey beauty today!
Give us a call or contact us via email today to find out more about our services and how beeswax lotion/honey body lotion may be the perfect upgrade to your already healthy life.